It is my pleasure to introduce
Kofoworola Aderonke Foundation (KAF)
to you
Kofoworola Aderonke Foundation (KAF) was set up by professionals who have made their marks in the fashion and baking industries and are committed to sharing their knowledge and wealth of experience completely free of charge with younger ones who are aspiring to build successful careers in these industries.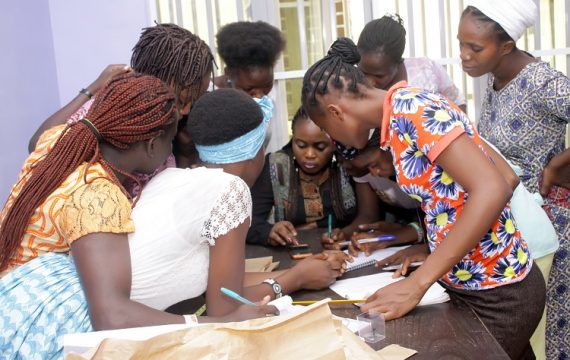 WHAT DO YOU STAND TO GAIN
Why You Should Learn
from Us.

KAF offers a world standard fashion training which i was part of, after the whole program, I learned everything I've always wanted to learn about fashion.

I learnt everything from pattern making, fashion illustration to sewing in less than one year. I can now make quality clothes and run my fashion line. All thanks to KAF for making my dream come true.

I am grateful to KAF for the professional training i received in the school. I gained knowledge and new ideas in fashion design, I am now more confident and motivated to continue my career in fashion.

Coming from a background with no baking experience whatsoever, I learnt a lot in KAF. I had a great instructor who put her soul and heart into everything. It really was a mind-blowing experience.

Many thanks to KAF for giving me a wonderful opportunity to learn at the school. I enjoyed every second of it. My instructor is amazing, I experienced many small steps of success as my confidence grew under her tutelage.